You receive an installation sheet, a practice piece, and an installation tool in every order. Use the practice piece to test out your technique before installing your large design.
1. Tape the design on the wall where you want it. Be sure it is level, centered, etc. Be sure to line up the design itself. DO NOT use the grid lines on the back of the design.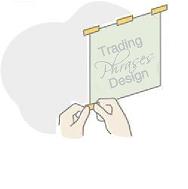 2. Using the tape as a hinge, carefully peel the backing paper away.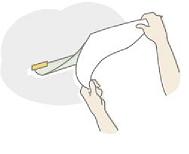 3. Gently the design to the wall and 'burnish' using the installation tool.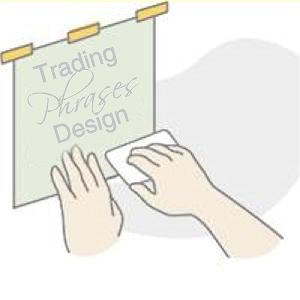 4. Carefully peel the top layer away and smooth down any bubbles or lifted areas with the installation tool.
Watch how easy it is to install a wall decal
Recruit a friend or two and install one of our giant designs!
Decals work on glass and mirrors? You bet they do!